Drew Miller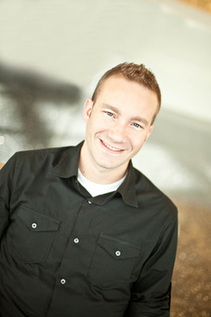 Dr. Drew Miller is a licensed psychologist and partner in the Aberdeen group. He completed his doctorate at the Adler School of Professional Psychology in Chicago, IL. Prior to partnering with the Aberdeen group, Dr. Miller was the director of a local and well-respected community mental health center.

Dr. Miller provides a wide range of services including the treatment of anxiety, depression, anger management, marital therapy, psychological testing, Disability Evaluations, parenting issues, and general counseling. Dr. Miller works primarily from an Adlerian theoretical framework. Dr. Miller also utilizes Cognitive Behavioral theory to assist in the improvement of an individuals overall day-to-day functioning.

Dr. Miller's Doctoral work also included an emphasis and certificate in the use of clinical hypnosis. In his doctoral dissertation, Dr. Miller studied the effects of hypnosis on athletic performance and successfully utilized hypnosis to improve athletic performance with golfers. He has presented internationally on the use of hypnosis to improve athletic performance.

Dr. Miller also has experience in successfully utilizing hypnosis to treat individuals with pain, improve sports performance, improve sleep, assist in smoking cessation, improve healthy eating, and decrease anxiety.

Dr. Miller completed his Doctorate in Clinical Psychology at the Adler University in Chicago, IL. Dr. Miller is licensed in Indiana as a Psychologist and as a Health Service Provider in Psychology. He is a partner of the Aberdeen Group.