Jason Elliott, MA, LMHC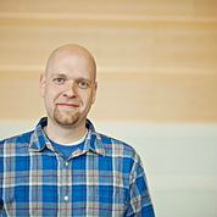 Jason is a licensed mental health counselor and therapist with The Aberdeen Group. He has dedicated a great deal of his academic studies to understanding the unique dynamics of relationships with ourselves and others. Jason believes that as humans we all need to experience feelings of belonging and significance, and he strives to help others develop and maintain these two basic needs. Jason recognizes that approaching a counselor for the first time takes courage and often comes at a difficult time in one's life. Jason brings an encouraging sense of humor and hope to his sessions and often finds that others remark that their time together is enjoyable and worthwhile.

While Jason works primarily from a cognitive behavioral perspective, he also includes solution focused interventions. Cognitive Behavioral therapy is an approach to counseling that recognizes that sometimes we develop mistaken beliefs about ourselves, others and the world, which can interfere with our ability to experience life to its very fullest. Jason believes that as individuals, we are each 50% responsible for the relationships we develop and maintain. He focuses on helping each person recognize ways to develop and maintain positive relationships.

Jason enjoys working with individuals struggling in their relationships with others- be it at work or in marriage. He works toward bringing individuals together for connection in a solution focused and encouraging way. Jason also offer Christian counseling to those interested in receiving advice from a distinctly Christian perspective.