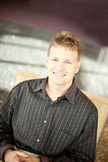 Dr. Tom Dettmer has worked in the field of mental health in a variety of settings since 1993. He has dedicated a great deal of his academic studies to understanding the development and assessment of personality. He specializes in a variety of issues including: depression, anger, anxiety/ worry, substance abuse and trauma.
Dr. Dettmer currently provides therapeutic support, supervision and training to staff and community members of the Kelly House. The Kelly House is a part of the Allen County Community Corrections and provides residential services to adult men who have repeated criminal offenses and struggle with substance abuse and/or mental illness.
Read more about Tom.
Kristine DiScala, Ph.D., HSPP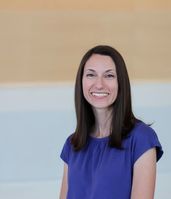 Dr. Kristine DiScala is a licensed psychologist with the Aberdeen Group. She has experience in community mental health, residential, and university settings.
Dr. DiScala understands that people who come to therapy have often been suffering for a long time before walking through our door, and she works hard to create an environment of transparency and trust within the therapeutic relationship. Dr. DiScala is continually inspired by the resiliency of the individuals she works with.
Read more about Kristine.

Jason Elliott, MA, LMHC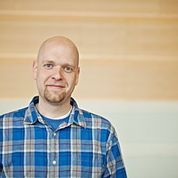 Jason is a licensed mental health counselor and therapist with The Aberdeen Group. He has dedicated a great deal of his academic studies to understanding the unique dynamics of relationships with our ourselves and others. Jason believes that as humans we all need to experience feelings of belonging and significance and he strives to help others develop and maintain these two basic needs. Jason brings an encouraging sense of humor and hope to his sessions and often finds that others remark that their time together is enjoyable and worthwhile.
Read more about Jason
Lani Elliott, MA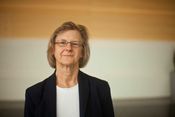 Lani comes to The Aberdeen Group with over thirty years of experience in the field of Cognitive and Personality Assessment. Lani has worked as a school psychologist, a forensic assessment specialist, and a diagnostic evaluator. She is considered an expert in the field of testing and assessment and possesses an exceptional understanding of testing and how it can affect long term personal or educational goals and achievement. Lani is familiar with federal and state educational laws and is available to accompany families to school IEP meetings to provide support and assistance when needed.
Read more about Lani.
Jill Hansen, MA, LMFT

Jill Hansen is a Licensed Marriage and Family Therapist with the Aberdeen group. She has over 10 years of experience working with adults, families and children as well as doing marital therapy. She has worked in a variety of mental health settings. Jill works from a variety of treatment modalities including cognitive behavioral therapy, client centered, motivational interviewing, play therapy and family systems.
Jill specializes in play therapy and family therapy. She has also worked expensively with issues of grief and loss, abuse, neglect, ADHD, bi-polar, anxiety, depression, school and parenting issues.
Read more about Jill.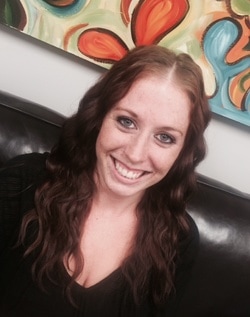 Tess has a Master's Degree from

St. Francis University and has been with the Aberdeen Group for several years. She is currently providing services to individuals without insurance or with Medicaid. Tess has a strong desire to provide encouragement and support to individuals who may be struggling with substance abuse, behavioral difficulties, as well as adult offenders involved in the criminal justice system. Tess is additionally interested in working with couples who are struggling with marital difficulties.
Tess has a non-threatening and kind approach to therapy, which sets clients at ease. Tess is currently accepting new clients.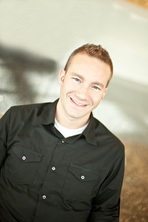 Dr. Drew Miller is a licensed psychologist and partner in the Aberdeen group. He completed his doctorate at the Adler School of Professional Psychology in Chicago, IL. Prior to partnering with the Aberdeen group, Dr. Miller was the director of a local and well-respected community mental health center.
Dr. Miller's Doctoral work included an emphases and certificate in the use of clinical hypnosis. In his doctoral dissertation, Dr. Miller studied the effects of hypnosis on athletic performance and successfully utilized hypnosis to improve athletic performance with golfers. He has presented internationally on the use of hypnosis to improve athletic performance.
Read more about Drew.
Cynthia Probst, MA, LMHC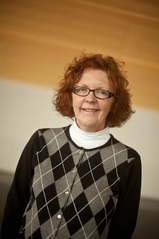 Cynthia Probst has nearly 30 years of experience in the field of mental health. She has worked with clients across all walks of life; adults, children and families. Cynthia has experience with depression, anxiety, addictions, eating disorders, reactive attachment disorder, ADHD, trauma and personality disorders. She has completed advanced training in working with children who are adjusting to the adoption process and who have a history of trauma.
Read more about Cynthia.
Tyler Zielasko, MA, LMHC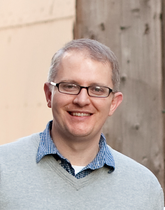 Tyler is a licensed mental health counselor with over 10 years of experience in working with a variety of ages and issues. Over the course of his career he has worked with families, individuals, couples, and groups to assist them in achieving their goals and assisting with roadblocks that may be hindering them in their lives.
His training and experience allow him to work with a wide variety of issues including depression, anxiety, PTSD, addictions, marital issues, trauma and adoption/foster care, relational difficulties, and many others.
Read more about Tyler.
Krista Agler, M.A., LMHC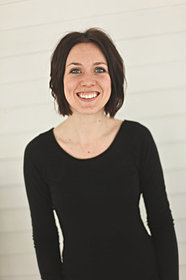 Krista is a licensed mental health counselor who has provided therapy in private practice, community mental health, and residential settings.


Krista is passionate about seeing people experience healing from trauma, loss, and mental illness in order to live life to the fullest. Using a variety of treatment modalities, therapy with Krista may include approaches from cognitive behavioral therapy, dialectical behavioral therapy, motivational interviewing, and almost always mindfulness therapy. Krista is trained in Trauma Focused CBT and Cognitive Processing Therapy for the effective treatment of PTSD. She is also trained to provide therapy for anxiety, depression and other mood disorders, personality disorders, grief and loss, abuse and domestic violence, adjustment disorders, as well as navigating life with its potential for suffering. Read more about Krista.