Play Therapy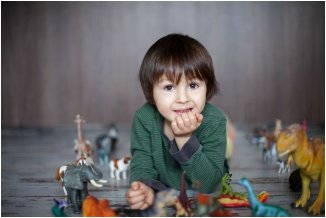 Initially developed in the turn of the 20th century, play therapy describes an approach to therapy that allows children to use toys and play to resolve their problems.
Play therapy is an approach to counseling children utilizing their fundamentally natural language and mode of learning. In an encouraging, fun and safe activity children are able to communicate thoughts and feelings that they otherwise might not have the ability to articulate.
When children cannot communicate their feelings or things that are bothering them they may misbehave, act out towards their family or friends, and have difficulties at school.
Individuals who are trained in play therapy can gain insight and understanding of a child's feelings and conflicts by observing their play. Subsequently the skilled play therapist facilitates an intentional process during which they can help children cope with difficult feelings and find solutions to problems. Play therapy provides a way for children to change the way they think, feel, and behave in a healthy and safe environment.
Research supports the effectiveness of play therapy with children experiencing a wide variety of social, emotional, behavioral, and learning problems, including: children whose problems are related to life stressors, such as divorce, death, relocation, hospitalization, chronic illness, assimilate stressful experiences, physical and sexual abuse, domestic violence, and natural disasters . Play therapy helps children:
Become more responsible for behaviors and develop more successful strategies.
Develop new and creative solutions to problems.
Develop respect and acceptance of self and others.
Learn to experience and express emotion.
Cultivate empathy and respect for thoughts and feelings of others.
Learn new social skills and relational skills with family.
Develop self-efficacy and thus a better assuredness about their abilities.