Kristine DiScala, Ph.D., HSPP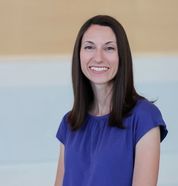 Dr. Kristine DiScala is a licensed psychologist with the Aberdeen Group. She has experience in community mental health, residential, and university settings.

Dr. DiScala understands that people who come to therapy have often been suffering for a long time before walking through our door, and she works hard to create an environment of transparency and trust within the therapeutic relationship. Dr. DiScala is continually inspired by the resiliency of the individuals with whom she works. She enjoys utilizing cognitive-behavioral, interpersonal process, and positive psychology interventions to help clients build hope and competency, alleviate symptoms, and make meaning out of difficult or traumatic life experiences.

Dr. DiScala does psychological testing and has lead Dialectical-Behavior Therapy, anger management, and various support groups in the past. She has experience working with depression, anxiety, trauma, grief/loss, relationship concerns, ADHD, and eating disorders.

Dr. DiScala completed her Master of Arts Degree and Doctorate in Counseling Psychology from Southern Illinois University in Carbondale, IL.