Tom Dettmer, Psy. D., HSPP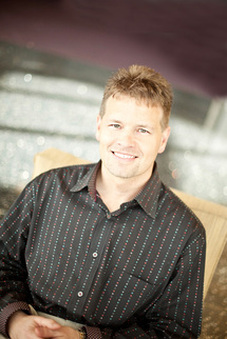 Dr. Dettmer has worked in the field of mental health in a variety of settings since 1993. He has dedicated a great deal of his academic studies to understanding the development and assessment of personality. He specializes in a variety of issues including: depression, anger, anxiety/ worry, substance abuse and trauma.

Dr. Dettmer currently provides therapeutic support, supervision and training to staff and community members of the Kelly House. The Kelly House is a part of the Allen County Community Corrections and provides residential services to adult men who have repeated criminal offenses and struggle with substance abuse and/or mental illness.

Skilled in clinical supervision and training, Dr. Dettmer facilitates a weekly radio show called Remedy Live. His broadcasts focus on providing assistance and support to clinical staff who provide services to people struggling with a variety of issues ranging from depression to self harm.

Dr. Dettmer works largely from an Adlerian framework, but also relies heavily on Cognitive-Behavioral Theory. His focus in sessions is to assist individuals in recognizing alternative ways of coping and understanding one's past to better improve one's present and future. Dr. Dettmer also offers Christian counseling to those individuals who are interested in receiving therapeutic advice from a distinctly Christian perspective.

Dr. Dettmer completed a Master of Arts in Social Psychology at Ball State University, and a Master of Arts in Counseling Psychology at the Adler University in Chicago, IL. In 2009 Dr. Dettmer completed his Doctorate in Clinical Psychology at the Adler University in Chicago, IL. Dr. Dettmer is licensed in Indiana as a Psychologist and as a Health Service Provider in Psychology. He is a partner of the Aberdeen Group.